Inspiration für die Zukunft von MINT und Führung
Abbau von Stereotypen und Aufbau von Selbstbewusstsein
Wir setzen uns ein für
#Gleichheit | #Community | #Diversität
Wir beraten Unternehmen und politische Einrichtungen zur Erreichung ihrer Ziele im Bereich des gesellschaftlichen Miteinanders. Unsere Motivation ist es das Ungleichgewicht der Geschlechter im beruflichen und gesellschaftlichen Bereich zu verringern, sowie Führungspositionen ins Gleichgewicht zu bringen. Wir begeistern mit außergewöhnlichen Konzepten im MINT- und Führungsbereich.
Unsere Dienstleistungen
CSR-Ziele
Wir schaffen effektive Wege, damit Sie Ihre gesellschaftliche Verantwortung (CSR-Ziele) aktiv wahrnehmen können.
Engagement in der Gesellschaft
Wir entwerfen Ihre Strategien zum Engagement in der Gesellschaft.
Wirkungsvoller Veranstaltungen
Wir helfen Ihnen bei der Durchführung wirkungsvoller Veranstaltungen zur Förderung der Gleichstellung und Führungsqualitäten von Frauen und Diversen in unserer Gesellschaft und im MINT-Bereich.
Unsere Workshops auf einen Blick
Wir bieten Schüler*innen spannende praktische Erfahrungen anhand selbstdurchzuführender Experimente bei realen Problemen im MINT-Bereich.
Wir verfolgen eine Methodik mit Enthusiasmus und positiver praktischer Erfahrung am Forschen. Dadurch gewinnen wir mehr junge Menschen verschiedenen Geschlechts für MINT-Berufe und Führungsaufgaben.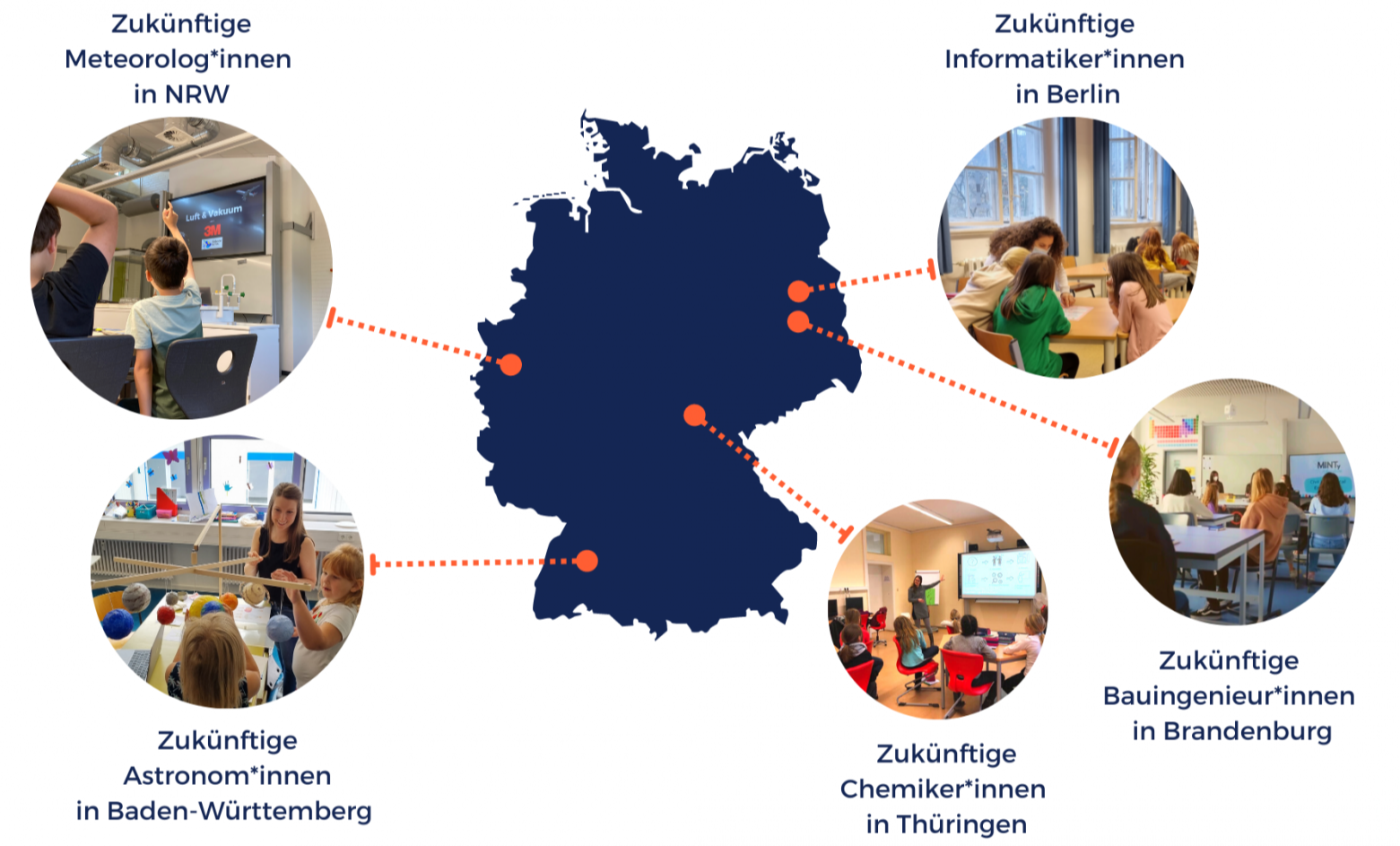 Thank you for your message! We'll be in touch soon.
Subscribe to our newsletter now!
Get weekly updates on live streams, news and more right in your mailbox.